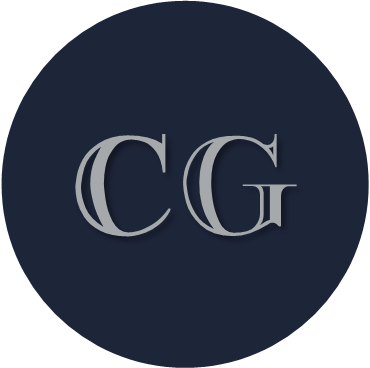 CEO & Founder
Caleb Goding is the CEO, Founder and Manager of the Firm. Mr. Goding has extensive experience in accounting, business operations, asset management, complex financial planning and business consulting. Over the past decade, Mr. Goding has served as CFO and advisor to several privately held companies, high-net worth families, and partnerships where he was responsible for all strategic financial decision making and reporting.
Prior to Charleston Capital, Mr. Goding was a Managing Director for Roadstead Capital Partners where he was part of the investment strategy team and specialized in portfolio management and complex financial planning. Before his time at Roadstead, Mr. Goding was a Financial Advisor at Wells Fargo Advisors, LLC where he led the financial advisors in his peer group at the firm in advisory assets. Prior to his time at Wells Fargo, Mr. Goding's experience included performing corporate financial statement accounting at Enterprise Holdings, Inc. as well as serving as CFO for Landtech Inc.
Mr. Goding is a graduate of the University of South Carolina - Moore School of Business where he earned a Bachelor of Science degree and double majored in Accounting and Management with an emphasis in Entrepreneurship. Mr. Goding is a CERTIFIED FINANCIAL PLANNER™ professional or CFP® professional. Additionally, Mr. Goding is a registered investment advisor representative (passed the Series 65 Exam).
Principal
Solomon Berkoff joined Charleston Capital as a Principal in January 2019. Prior to coming aboard at Charleston Capital, he spent almost twenty years as a structured finance trader and banker. Solomon began his career at Bank One in Chicago, and was part of a team that helped to make them a top ten asset backed origination franchise. He then spent ten years at Greenwich Capital/Royal Bank of Scotland (RBS). In 2006, he was promoted to the subprime mortgage trading desk where he traded mezzanine bonds and credit default swaps (CDS). His short position in subprime CDS was $3 billion at its apex in 2007. Along with the analytics team at RBS, he was instrumental in developing the deal-by-deal, loan level analysis that gave RBS the confidence to spot, and therefore believe in, a housing market recovery beginning in 2008.
In 2014, Solomon joined Performance Trust Capital Partners to help build out their institutional structured finance business. While there, he dramatically increased the institutional group's revenues and helped lead the firm's charge into Capital Markets. Without lending a dollar, using only ideas and distribution, Performance Trust garnered 11 co-manager roles in 2016 – in assets ranging from reperforming loans to servicer advances to consumer loans.
Most recently Solomon was at Hunt Financial Securities where he focused on Capital Markets transactions in small business finance, military housing, reinsurance, and tax liens.
Solomon has a degree in economics from the University of Chicago.
associate
Brian McFadden is an associate with Charleston Capital Management. Brian has experience in derivative valuation, model validation, balance sheet and income statement stress projections, project management and Anti-Money Laundering.
Prior to Charleston Capital, Brian was a Senior Quantitative Advisory Service Consultant in Ernst and Young's Advisory Financial Services Office, where he performed independent valuation analysis of a variety of esoteric over-the-counter derivative instruments spanning several asset classes; including fixed income, equity, credit, foreign exchange, and commodities. During his time with EY, Brian also worked at various major financial institutions assisting in the development and upkeep of model validation and documentation.
Brian is a graduate of the University of Delaware – Alfred Lerner School of Business where he earned a Bachelor of Science in finance.
Vice president investor relations
Colby Billhardt is the Vice President of Investor relations and is responsible for the development of new investor relationships and maintenance of current investor relations. Colby has a diverse skill set with a background in New York luxury real estate having closed over $60,000,000 in sales representing buyers and sellers throughout Manhattan and Brooklyn. Prior to Charleston Capital, Colby was a licensed real estate salesperson with Nest Seekers International and Brown Harris Stevens in New York City, having worked on a Top 5 Sales Team Nationwide ranked by the WSJ. As a highly skilled and accomplished real estate salesperson, she has expertise in all facets of sales, development, branding and project management.
In addition to her work experience, Colby spent two years as a Division 1 volleyball player at the University of Connecticut until a career ending injury forced her to resign from athletics. Although she no longer plays volleyball, she remains immensely competitive and understands the commitment, dedication and sacrifice needed to be a part of a successful team. While a D1 athlete and leader, she was still able to make the Big East All Academic team both years in addition to being an executive board member of the NCAA Student Athletic Advisory Committee and a member of the Nike Rebranding Committee. Following her transfer from the University of Connecticut, she graduated from the College of Charleston in 2014 with a Bachelor of Arts.