Charleston Capital is an alternative asset manager that makes senior loans to small business finance companies.
We use technology to separate origination and servicing, providing clarity to our investors.
In 2005, 56% of payments were made with paper. In 2017, 72% of payments were electronic.
We are harnessing modern computing power to mine these electronic payments. Small businesses now have an electronic data trail for investors to follow.
According to the Federal Reserve, almost half of small businesses either do not get all the financing they want or do not apply for financing because they believe they will be turned down.
Small businesses watch our children and prepare our food. But traditional lenders are scared to death to finance them.
Charleston Capital's goal is to fill this gap – the funding gap on Main Street.
ASSYMETRIC ON PURPOSE
Modern computing power enables an unprecedented level of data analysis. Properly harnessing modern computing power is helping us challenge long standing ideas.
REACHING THE 88%
Here at CCM, we are motivated by the idea that 88% of small businesses do not intend to apply for financing. We are working hard to Fix a Market Failure and fill the funding gap on Main Street.
no one is going to buy a synthetic cdo for a reasonable price during the next crisis
ValueWalk's interview with Solomon Berkoff on topics ranging from fintech to CDOs and everything related to credit and loans.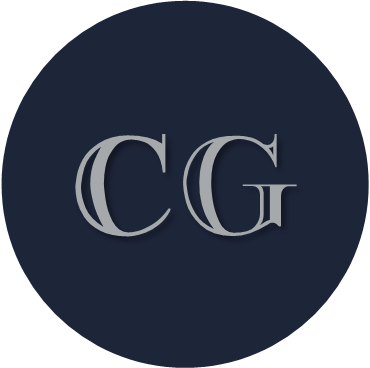 CEO & Founder
Caleb Goding is the CEO, Founder and Manager of the Firm. Mr. Goding has extensive experience in accounting, business operations, asset management, complex financial planning and business consulting. Over the past decade, Mr. Goding has served as CFO and advisor to several privately held companies, high-net worth families, and partnerships where he was responsible for all strategic financial decision making and reporting.
Prior to Charleston Capital, Mr. Goding was a Managing Director for Roadstead Capital Partners where he was part of the investment strategy team and specialized in portfolio management and complex financial planning. Before his time at Roadstead, Mr. Goding was a Financial Advisor at Wells Fargo Advisors, LLC where he led the financial advisors in his peer group at the firm in advisory assets. Prior to his time at Wells Fargo, Mr. Goding's experience included performing corporate financial statement accounting at Enterprise Holdings, Inc. as well as serving as CFO for Landtech Inc.
Mr. Goding is a graduate of the University of South Carolina - Moore School of Business where he earned a Bachelor of Science degree and double majored in Accounting and Management with an emphasis in Entrepreneurship. Mr. Goding is a CERTIFIED FINANCIAL PLANNER™ professional or CFP® professional. Additionally, Mr. Goding is a registered investment advisor representative (passed the Series 65 Exam).
associate
Brian McFadden is an associate with Charleston Capital Management. Brian has experience in derivative valuation, model validation, balance sheet and income statement stress projections, project management and Anti-Money Laundering.
Prior to Charleston Capital, Brian was a Senior Quantitative Advisory Service Consultant in Ernst and Young's Advisory Financial Services Office, where he performed independent valuation analysis of a variety of esoteric over-the-counter derivative instruments spanning several asset classes; including fixed income, equity, credit, foreign exchange, and commodities. During his time with EY, Brian also worked at various major financial institutions assisting in the development and upkeep of model validation and documentation.
Brian is a graduate of the University of Delaware – Alfred Lerner School of Business where he earned a Bachelor of Science in finance.
Vice president investor relations
Colby Billhardt is the Vice President of Investor relations and is responsible for the development of new investor relationships and maintenance of current investor relations. Colby has a diverse skill set with a background in New York luxury real estate having closed over $60,000,000 in sales representing buyers and sellers throughout Manhattan and Brooklyn. Prior to Charleston Capital, Colby was a licensed real estate salesperson with Nest Seekers International and Brown Harris Stevens in New York City, having worked on a Top 5 Sales Team Nationwide ranked by the WSJ. As a highly skilled and accomplished real estate salesperson, she has expertise in all facets of sales, development, branding and project management.
In addition to her work experience, Colby spent two years as a Division 1 volleyball player at the University of Connecticut until a career ending injury forced her to resign from athletics. Although she no longer plays volleyball, she remains immensely competitive and understands the commitment, dedication and sacrifice needed to be a part of a successful team. While a D1 athlete and leader, she was still able to make the Big East All Academic team both years in addition to being an executive board member of the NCAA Student Athletic Advisory Committee and a member of the Nike Rebranding Committee. Following her transfer from the University of Connecticut, she graduated from the College of Charleston in 2014 with a Bachelor of Arts.
Analyst
Michael Diehl is an analyst with Charleston Capital Management. Over his time in the financial space, he has gained valuable experience in data analysis and modeling, financial planning, and balance sheet and income statement auditing.
Prior to Charleston Capital, Michael worked as an Associate Wealth Planner for Hilliard Lyons. As an Associate Wealth Planner, Michael gathered and reviewed client financial data, drafted comprehensive financial plans, traveled with advisors to prospect potential clients and maintain current client relationships, and acted as overall support for more than 50 financial advisors in the southeast region.
Michael graduated with honors from Clemson University - Calhoun Honors College in August of 2018, where he earned a Bachelor of Science in economics with a minor in financial management. Additionally, Michael is a registered investment advisor representative (passed the Series 66 and 7 Exam).